A place to jot down my random thoughts of things that interest me, so I can find their links, and remind me of things I should be doing because, quite frankly, I can't remember squat and, of course, some rants and raves. If you happened to stumble upon this place, I hope you find it informative or entertaining. If not, well then . . . thanks for visiting.
INDEX
Fighting Food Waste. Feeding People. - May 18, 2019
Getting the "Maryland" Out of Me - December 12, 2018
My West Virginia Home; A Place Only I (and few others) Can Love - November 18, 2018
No Safe Place - July 11, 2018
Scratches In The Paint - July 8, 2018
I don't know where I am going, but I am on my way - June 24, 2018
My Foxhole Moments - May 24, 2018
Hooked on the World (Invasion of the Soul) - April 10, 2018
Why Should I Remember This? - March 21, 2018
Why Am I Here? - March 12, 2018
Why Doesn't the Little Voice in My Head Ever Say Nice Things? - March 11, 2018
Exceptional Souls - January 14, 2018
Downsizing - January 3, 2018
A New Year; For Myself or Others? - January 1, 2018
Exaggerating Value - October 29, 2017
Personal Pollution - Tobacco and Vaping - October 7, 2017
Purpose of Prepper Web Sites - October 2, 2017
Take a Knee - October 2, 2017
Fitbit Fits Negate Common Courtesy - September 27, 2017
AARP Roadside Assistance May Not be the "Deal" You Expect - August 24, 2017
Football vs. Baseball - April 3, 2017
My Special Homemade Concoction for Deodorant and Toothpaste (and Bug Repellent?) - April 2, 2017
Dear President Trump - March 27, 2017
Throw More Money At It, and It Will Work. NOT! - March 25, 2017
A New Political Era; Clear the Dead Wood - March 24, 2017
ALL Lives Matter - February 26, 2017
Justice vs. Hate - February 22, 2017
Maybe Trump is perceived as a failure by a public "conditioned" by decades of weak politicians and biased, manipulating media? - February 17, 2017
Stock Market Trading with Capital One - February 15,2017
It used to be "quieter out there" before everything got amplified - February 10, 2017
With all the hate mongering in this world, do we need more? Can we heal and not hurt? - February 8, 2017
Sometimes A Push Is Necessary to MAKE Dreams Come True - February 4, 2017
Old Senator Sticks Big Nose in Airline Business - February 1, 2017
Chronic Anxiety and Depression - January 28, 2017
Protest Something That Actually Matters - January 25, 2017
Climate Change vs. Global Warming - January 7, 2017
Give Me a Bigger Mute Button - November 30, 2016
Frequently Change Politicians and Diapers for the Same Reason - November 9, 2016
Betty - October 12, 2016
One thing; just one thing. - October 2, 2016
The Future of Social Security for Millennials and Beyond - September 30, 2016
Thinking Outside the Box for Emergencies and Survival - September 29, 2016
Seaview 180° Snorkel Mask as Pandemic or Gas Mask - September 28, 2016
Blame it on someone else, will ya! (the HPV STD) - September 7, 2016
The Dollar Store Is My Friend - September 4, 2016
Surviving the Urban Jungle - August 24, 2016
Survival Tips From The Great Depression - August 24, 2016
TMI leads to IDT - August 21, 2016
In Tune With Dangerous Times - August 21, 2016
The Camping Tent; Reimagined - July 30, 2016
There ARE more than 2 Political Parties in the USA - July 30, 2016
Bitter Baltimore City State's Attorney Marilyn Mosby could single-handedly start a riot - July 27, 2016
Make A Basic Emergency Plan and Kit - July 16, 2016
Venezuela Apocalypse - July 10, 2016
Isn't "Thank you" enough anymore? - May 21, 2016
Economic Concern and Preparation - May 1, 2016
My Impact on the Environment - May 1, 2016
Reducing My Sodium Intake - April 30, 2016
John Kasich for President 2016 - April 18, 2016
Bentonite Clay Warning - April 4, 2016
Long Term Food Review - Valley Food Storage - Irish Pub Cheddar Potato - April 2, 2016
Portable Sawmill - April 1, 2016
Solar Panels - Goal Zero Boulder 15 - New and old - March 30, 2016
Survival (Paracord) Bracelet
Credit Card Survival Tool
Long Term Food Review - A-Pack (Ameriqual) MREs
Generators (Gas - Propane - HHO)
Goal Zero Extreme (Solar Generator) Base Camp Kit
Goal Zero Products
Portable Solar Panels for Backpacking & Camping
Portable Refrigerator/Freezer
Water Bricks & Spigot
Long Term Food Review - Wise Food
Fighting Food Waste. Feeding People. - May 18, 2019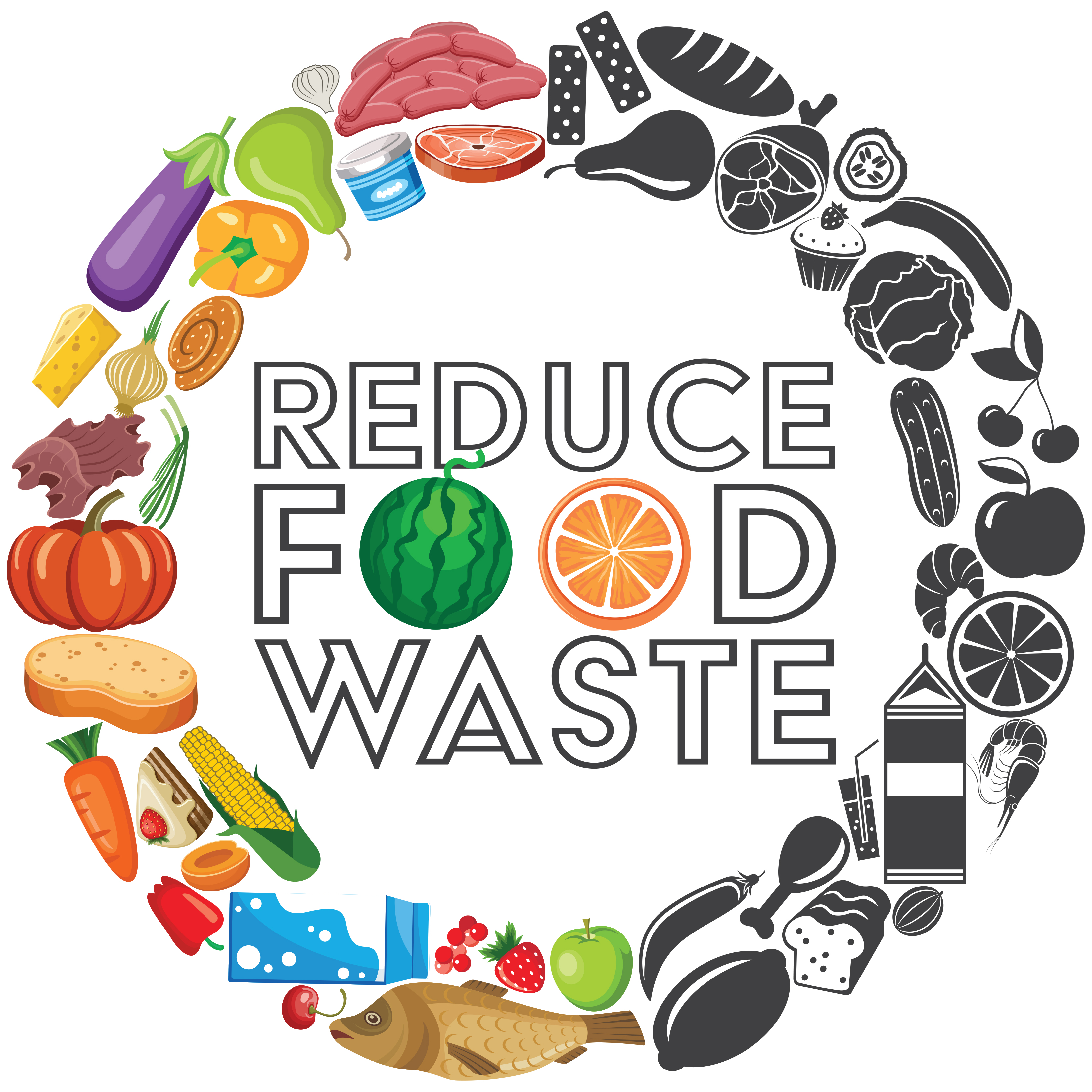 Roughly 50 percent of all fresh produce in the United States is thrown away
— some 60 million tons (or $160 billion) worth of produce annually. Mostly, food that is perfectly good to eat. Here are some organizations that are working to reduce this waste:
Food Recovery Network
is the largest professional nonprofit college student movement against food waste and hunger in America. Leftover food, from college cafeterias across the nation, is repackaged and delivered to hungry people. Video:
https://youtu.be/IJ1iX1KzFTA
.
Imperfect Produce
buys "unloved" fresh produce from farmers and delivers it in boxes to customers at a greatly reduced rate.
What can we do to reduce food waste?
[Comment on Twitter]
[Back to Top]
---
Getting the "Maryland" Out of Me - December 12, 2018
I'm not sure if it's a "maryland" trait of self-centeredness or just my selfish personality (most likely) but I have been frequently humbled by the citizens of my new-found home by their willingness to help.
Today I met Stan, my local UPS driver. This was my second encounter with him as I was working on outside home improvements. When he delivered my package today, he commented on the obvious activity on my property but assured me, as many have, that I made a good move. He said "I've had this route for 14 years and I love it." Then he told me of a recent situation he had experienced when his UPS truck broke down in the little town nearby. He said "I called my office and they told me it would be a few hours before they could get someone there to switch trucks. I'm supposed to deliver all of my cargo in the truck before I return to the warehouse so however long it takes determines when I get home. I know the people here. When I got the message from the office, I called one of my local customers [Fred] and asked if I could borrow his truck to finish delivering my freight. He was there in about 10 minutes and we were moving my load from my truck to his. A few minutes later, the resident of the house, where my truck broke down, came and told me that I could use her car if all of my packages couldn't fit in "Fred's" truck." Stan continued; "my warehouse is in Cumberland [Maryland]; you would never find that kind of help in Maryland; you are living in a true small-town neighborhood where people really care for others".
As I've written in one of my previous posts, in retrospect, after a personal interaction, I think of what I could have said or could have done. It rarely comes as a first response. I look forward to the day when I can look out my window and offer "you can use my car if all of your packages can't fit in "Fred's" truck."
[Comment on Twitter]
[Back to Top]
---
My West Virginia Home; A Place Only I (and few others) Can Love - November 18, 2018
Where do I begin? This is a place only a hunter and woodsman would love. I'm guessing that only about 10% of the world's population might appreciate it. Honestly, I was not very diligent in my inspection when I first looked at it; or the 2nd or 3rd times. I settled on November 7, 2018. Moved in immediately. I currently sleep on a cot with a foam mattress and a sleeping bag until I can get the place clean enough to feel like it is worthy of a real bed. The house was built by a hunter for hunters and the last thing on his/their mind(s) was cleanliness. The second to last thing on his mind was quality of workmanship. While he was a brick/block mason by trade and the house is built like Fort Knox, the internal components are sub-par by "code" and civility. The shower might be a bit larger than those on a cruise ship; if you turn around too fast, you can goose yourself. And the toilet faces the shower opening about one foot away. Don't even think about reading your favorite novel while on the can or your legs will cramp up unless you stretch them into the shower. Oh, the amenities are endless.
And then there's the West Virginia "culture"; ultra laid back. Hunting season is THE priority. Schools are closed for the Fall hunting season. No one seems to be interested in a person who wants to pay them money to get things done. How do these people make a living? I need to get stuff fixed. I want to support local businesses. I call and leave a message; no one calls back or they show up, look at the situation but they don't call back with an estimate (or anything!!!!).
When I called to have internet access installed, the scheduling person asked me "are you having severe weather in your area?" I said "No, why?" She said "because I don't have a date available until the end of November, that's unusual." I said, "Not for West Virginia; no one is in a hurry to get anything done."
I bought a refrigerator at Home Depot. I was outside, in my driveway, when the delivery truck arrived. It stopped about 50 feet short of reaching my driveway. I waved my arms to get the driver's attention. I'm fairly sure he and his passenger saw me. The truck then backed into the nearby cross street. I thought it was turning around to back up to my driveway for the delivery. It did not. After backing into the cross street, the driver pulled out of the cross street and kept on going - away from my house and out of the community. When I realized what was happening, I ran down the road yelling and flailing my arms like a madman as it drove out of sight. I was stunned by what I had just observed. When I regained my senses, I got in my truck to follow and stop him but he was so hasty in his departure that I couldn't catch up with the truck. I called the delivery company to complain. They said that the driver left the area because he said "the road was too hazardous". They rescheduled!? I said "The condition of the road is not going to change in a week from now!"
Roads here are like roller coasters; steep and curvy. I'm driving home during the first snow fall of the season on a main road. The roads are snow covered; it's been snowing all night and the roads have had, maybe, one pass of the snow plow. I'm following an 18-wheeler; doing about 10mph. Heading up this one hill, the 18-wheeler slows even more and then stops. For about 10 minutes, I see the truck shudder now and then. I figure that the truck is slipping on the snow; he's stuck. After observing this for a few more minutes, I drove around the truck, pulled up and stopped beside the driver door, dropped my passenger window and yelled "are you stuck?" He shook his head YES. "Can I do anything?" I asked. He just shrugged his shoulders with this blank look on his face as if to say, "Not really, I'll just wait until Spring".
I asked my neighbor (formerly from New Jersey, living in WV for 18 years), "is it me?" She said "Frustrating, isn't it? It's not you; it's the way people are around here. I call them turtles; they are so slow to get things done. You either learn to do for yourself or wait until they are ready to do it."
But what is the allure of this place? When I calm down from my frustration that no one wants to do any work (except on their terms), I look at the natural beauty of the area; the quietness; the kindness of the people (who don't want to work), and my anger, anxiety and irritability fade away. Beer helps too.
If you enjoy your city or suburban or sterile lifestyles, my West Virginia home is not for you. It is not "outsider" visitor friendly; which makes it the place I want to call home.
This is my list of projects in some priority. I will add completion dates and contractors as they happen:
Chimney cleaning and stainless steel insert from the wood stove fireplace insert
: 12/13/2018 - Jim-N-I Chimney
Fujitsu HVAC Mini Split System Installation
: 12/19/2018 - Twigg Heating and AC.
Propane gas line to stove, new connection to heater and bulk tank install
: 12/19/2018 - Southern States
French Drain installed around house foundation (phase 1)
: 12/13/2018 - Twigg Heating and AC
Septic Cleaning and Tank Riser
: 12/13/2018 - POWELLS PLUMBING
Refrigerator replacement: 11/26/2018 - Home Depot
Internet connection: 11/27/2018 - Frontier Communications
Painting of Living Room and Hallway walls: 11/27/2018 - Sowers Painting
Transfer Driver License and vehicle registration: 11/28-29/2018 - WV DMV
Electric update for new tankless hot water heater in Bathroom:
Water System update and enhancement
:
Bathroom Renovation
:
Kitchen Renovation
:
Floor stripping and waxing:
Carpet replacement:
Deep house cleaning:
New porch roof:
New roof on house:
[Comment on Twitter]
[Back to Top]
---
No Safe Place - July 11, 2018
Every morning, I turn on the television to get the news and weather forecast. I don't like hearing the "talking heads" and ridiculous interviews so I, usually, turn off the sound and read the ticker at the bottom of the screen. I always end up asking myself "why do people think they are safe?" The news is filled with tragedy in all forms. When I do listen to details and interviews, I'm amazed how naive people really are about the world around them. They live in environmentally unsafe and crime-ridden places, they visit places where governments have warned against visiting, they intentionally put themselves in risky situations and they are ignorant of what is going on around them. No wonder they become victims. Why, then, should they be shocked when something bad happens?
I agree that we shouldn't stop living but we need to take off the rose-colored-glasses and the headphones and get our noses out of the our smartphones and be more aware of what is going on around us (
Situational Awareness
). Emergency Responders are "responders" not "preventers". So, stop being shocked and afraid and stop expecting others to keep you safe. Situational awareness & heeding warning signs are key to knowing your surroundings for a better understanding of circumstances and options that can reduce the risk of becoming a victim. It's
your
responsibility to be safe and no one else's.
Suggested Readings:
Ways To Improve Your Situational Awareness
Surviving the Urban Jungle
Staying Alive If You're In the Wrong Place at the Wrong Time
In Tune With Dangerous Times
[Comment on Twitter]
[Back to Top]
---
Scratches in the Paint - July 8, 2018
On my second visit to Alaska, I rented an SUV at the Fairbanks Airport to search for my "piece of Alaska". My intent was to buy property and move there. The car rental company told me that I wasn't to take the SUV off paved roads. Little did I know that most of the roads were un-paved. My search took me to places in "the bush" where the SUV suffered the ravages of trees and brush scraping along its body. When I finished my time there, the SUV looked like it had stretch marks of the belly of a pregnant woman. I knew that I would have to pay for the damage so I ran it through the car wash and then applied some compound to remove the scratches. It worked and, at a distance, the scratches weren't obvious and I didn't pay any penalties for damage.
My Bed & Breakfast Hostess, Kathy, was impressed with the results of my compounding efforts to remove the scratches from the rented SUV. I showed her what I did to remove the scratches and gave her the rest of the compounding product.
Sometimes, we can superficially remove the tell-tale signs of indiscretions but the effects are indelibly etched in the soul.
[Comment on Twitter]
[Back to Top]
---
I don't know where I am going, but I am on my way - June 24, 2018
What do you want to be when you grow up? After scores of years on this planet, I still can't answer that question. There were times along the way when I thought I knew and tried but didn't last.
[Comment on Twitter]
[Back to Top]
---
My Foxhole Moments - May 24, 2018
There is an old saying, "There are
no atheists in foxholes
". It is an aphorism used to argue that in times of extreme stress or fear, such as during war ("in foxholes"), all people will believe in, or hope for, a higher power (and there are therefore no atheists). Have you had a foxhole moment; a time when you felt your world was at a complete end with no possible relief in sight; a time when you cried so hard, your stomach hurt and you felt as if your brain was going to explode? I have. I can recall three such moments in my life. They were devestating, at the time. Know what? I'm still here. Know what else? I've learned, through those times and during the normal challenges of life, that there is a "higher power". A higher power that cares for me and listens to my prayers. During all of those moments, I have given in to the impulse to pray. I've learned, over many decades, to pray not only for my foxhole situations, but to express my thankfulness for the good things which has eased the darkness of loss I've felt and shed a little light to put things into perspective.
[Comment on Twitter]
[Back to Top]
---
Hooked on the World (Invasion of the Soul) - April 10, 2018
Having very secluded property with a shack I can live in, I enjoy nearly constant peace and quiet away from the rat race and noise of the world. I take quiet hikes in the woods, see and hear the wildlife, sit on my porch with a coffee or beer hearing nothing but the birds chirping and the woodpeckers hammering, look up in the night sky to see a carpet of endless stars and planets and hear the coyotes howl from the top of the mountain. Close friends who visit, inevitably say the same things like "very relaxing", "peaceful", "what, no internet, no HBO, no running water . . .?!" Oh, how the world's noisy, fast-paced, social media, money-grubbing, stuff-collecting, gourmet coffee lifestyles have invaded our souls. We always want more than we need and, no matter how much we have, we want more, thinking that our security is in money, stuff and others. I get it; I used to be hooked too and some things I still hold on to but quite aware that I need to, eventually, let go. Blessed, it's because of everyone else caught up in those things that I am allowed to be alone to enjoy my peaceful, quiet existence for which I am ever grateful to God. I do enjoy the company of my friends and family until the world begins to invade my soul; then I must retreat.
[Comment on Twitter]
[Back to Top]
---
Yes, why? Why Should I Remember This? - March 21, 2018
"Is it important? Does it affect me? Does it make any possible difference to my way of life? If not, then, it is useless information and I shall promptly, and will do my best, to forget it. I advise you to do the same." - Sherlock Holmes.
Useless information. The world is full of it. Is it useful for my practical, everyday use? If not, it should be forgotten and discarded like trash.
[Comment on Twitter]
[Back to Top]
---
Why Am I Here? - March 12, 2018
My understanding of life is that there is no guarantee of anything, except death. So, from birth until that guarantee kicks in, what purpose have I served? Has it all been to
"spend it upon my own pleasures"
or have I done anything to help others or make this world a nicer place to live? Is it all about getting as much as I can for myself within my [undetermined] allotted time, or is it about investing in others? My Introspective analysis to date indicates that I have spent my time and resources upon my own pleasures. It has been "all about me". As I look back on past opportunities to share, I feel failure. Even immediately after a personal encounter with someone, I think, "why didn't I do this or say that?". I didn't because I am so self-absorbed. This results in an empty and unfulfilled life. I so wish I could be one of the
Exceptional Souls.
Do you have a fulfilled life or are you filling it with self-centered stuff? Is there a nagging feeling that something is missing? What might be missing are actions and thoughts of sharing and caring without expecting anything in return. If selfish fulfillment is the goal, it will, one day, result in an empty feeling in the soul begging for the answer to "have I done anything to help others or make this world a nicer place to live?" As I pray for change and continue to seek a less selfish attitude, I encourage you to break away from
self
and start sharing with others.
[Comment on Twitter]
[Back to Top]
---
Why Doesn't the Little Voice in My Head Ever Say Nice Things? - March 11, 2018
This is just a question out of curiosity; not necessarily one that can be effectively answered. My first thought on this is the "garbage in, garbage out" (GIGO) statement made about computers. What I input will affect the resulting output, good or bad, accurate or inaccurate. What I watch, read, listen to; the company that I keep, all affect my perception of the world and people around me. Most of my little voice content is self-loathing and self-judgmental. In part, I feel, because I have few positive personal relationships for encouragement. So why don't I build positive personal relationships? That's a constant dialog between me and my little voice; inappropriate for public disclosure.
So, do you hear a little voice? What's it saying? Does it emit positive encouragement or belittle you? Maybe it's time to change the inputs.
[Suggested Reading]
[Comment on Twitter]
[Back to Top]
---
Exceptional Souls - January 14, 2018
I believe there are people in this world who are not pretentious, care for the interests of others above their own, give of their time and resources to help others and display a quiet strength and commitment to righteousness and modesty (a word that is foreign in today's world). They are not perfect. No one is. They have desires and plans like the rest of us. But there is some kind of undefinable "thing" about them that sets them apart from the rest of the humans on this planet. It happens when you meet those who feel your dreams. Maybe they are angels sent to us at just the time we need them. Maybe they leave without any warning for that same reason. Maybe they die too young so their exceptional attributes affect us in a different way then if they had stayed and been taken for granted. I have met and known a lot of people but only one of these Exceptional Souls. I am a little bit better toward others because of this Exceptional Soul.
The world needs more Exceptional Souls but I believe God leaves them here for only a short time to set an example for the rest of us to morally improve. Usually, I get irritated at those who throw my faults in my face as a stark reminder of just how much I need to improve. But, when this kind of person comes along that affects me in a very personal way, it's time to seriously consider altering my life's motives.
I believe these people are extremely rare (exceptional). But if you happened upon one, I encourage you to cultivate a relationship with them. You may become a better person for knowing them.
[Comment on Twitter]
[Back to Top]
---
Downsizing - January 3, 2018
Tomorrow I will be losing the last piece of furniture (my bumper-pool/game table) that has really held me back from being able to walk away from my current residence. It just didn't seem to be the kind of thing to give to the Salvation Army or Goodwill. But a buyer came through on Ebay and they will pick it up and take it away.
I still have a lot of stuff to get rid of but it's starting to look pretty bare here. I'm sure I can get rid of the remaining items much quicker than the pool table. If I think too much about it, I get a bit sad that this era in my life is ending. But that's been happening with so many things (and people) recently; especially in 2017. It is, however, the way life is. Things change. People come. People go.
I do wish the good people and things would remain the same and not change, or move away, or get older or pass away. But wishing does not make it so. I try to flow with life's tide but often find myself swimming against the current.
I've accumulated a lot of stuff in my lifetime. Most of it, I didn't need. I think of how stupid I've been to pursue the "american dream", commercial trappings and trying to make myself look "cool" in the eyes of people I couldn't care less about. My focus on attaining stuff, position, education and money were poor substitutes for building lasting relationships and a quiet, peaceful life.
Anyway, here's to the next era. Hopefully, a simpler one with less BS and anxiety and more friendships.
[Comment on Twitter]
[Back to Top]
---
A New Year; For Myself or Others? - January 1, 2018
I guess it's normal to look back on the previous year and ask "did I make a difference?". In asking that question, I also have to ask if what I did made things better for others or only myself. When I hear, read and watch the things going on in this world, there seems to be so much anger, injustice, cruelty and need. Am I making things better or worse for my fellow earthlings? I'm reminded of the song "
Grown-Up Christmas List
" by Amy Grant:
No more lives torn apart,
Then wars would never start
and time would heal the heart
And everyone would have a friend
And right would always win
And love would never end
. . . and the Bible verse "What causes fights and quarrels among you? Don't they come from your desires that battle within you? You desire but do not have, so you kill. You covet but you cannot get what you want, so you quarrel and fight. You do not have because you do not ask God. When you ask, you do not receive, because you ask with wrong motives, that you may spend what you get on your pleasures." (
James 4:1-3
)
Will this new year be focused on ME or others? With God's help, I pray NOT for myself but for others. Wishing (and will try to make) a Happy New Year for ALL I encounter!
[Comment on Twitter]
[Back to Top]
---
Exaggerating Value - October 29, 2017
Commercials are the epitome of exaggerating the value of something. A tea commercial features this "tea master" guy that says "A cup of tea is not just something you drink. It's much more than a commodity; it's an experience."
NOT!
I understand the marketing weenies need to come up with anything that will sell their product but really, "A cup of tea really IS just something you drink". It's not some magical elixir. Add sugar, lemon or whatever else that will make it "special" for you but don't think it's going to be as special to me. It's a drink.
There is a saying (by Robert Elliot) "don't sweat the small stuff, it's all small stuff". So, let's step back and look at the big picture of a thing or situation and avoid sensationalizing its value, importance or impact. 99.9999999999% of the time, it's just regular ol' tea.
[Comment on Twitter]
[Back to Top]
---
Personal Pollution - Tobacco and Vaping - October 7, 2017
I love the outdoors, the fresh air. So I am all for
banning the total and complete manufacture, sale and use of tobacco products
and other air pollutants such as eCigarettes; at the very least, the use of them in public and anywhere non-smokers can be affected.
This topic became such a passion for me that I created its own page. Please
go here
to read further. Thank you.
[Comment on Twitter]
[Back to Top]
---
Purpose of Prepper Web Sites - October 2, 2017
There are many reasons why "prepper" web sites exist. Admittedly, some go a bit overboard and others instill fear. For me, it's a personal library of reference materials and a tool that encourages me to learn. If others find and benefit from it, so much the better. I believe that if everyone physically and mentally prepares for inevitable catastrophic events, there will be less shock and more calm when emergencies happen. I also believe most other similar web sites have the same hope. Of course, there are those that are strictly for selling stuff; that's the American way. And many
monetize
their site just to keep it online because nothing is free; there are costs associated with having a web site.
Unless your mind permanently lives in a fantasy world, it is impossible to deny the fact that bad things happen and, eventually, something bad
will
happen to you. You can't stop that but you can prepare to minimize the impact, just like insurance. There are things that insurance can't cover and, most likely, the insurance guy won't be standing next to you with cash or supplies when a covered event happens.
So, by taking advantage of the free resources offered by these web sites, gathering some
basic supplies
, and
documenting a plan
you can minimize the impact that a catastrophic event will have on you and your family.
See Also:
P4T Emergency Plan Basics
[Comment on Twitter]
[Back to Top]
---
Take a Knee - October 2, 2017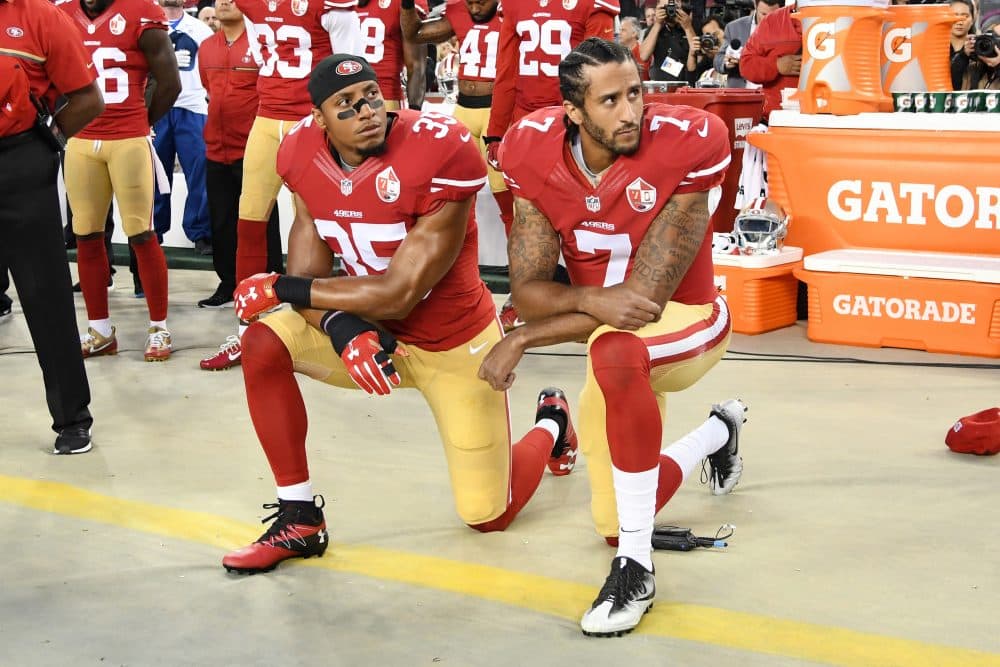 Take a little trip to Valley Forge in January. If you don't know where that is, just Google it from the sidelines. Hold a musket ball in your fingers and imagine it piercing your flesh and breaking a bone or two. There won't be a doctor or trainer to assist you until after the battle, so just wait your turn. Take your cleats and socks off to get a real experience. Then take a knee.
Then, take one at the beach in Normandy where man after American man stormed the beach, even as the one in front of him was shot to pieces...the very sea stained with American blood. The only blockers most had were the dead bodies in front of them, riddled with bullets from enemy fire.
Take a knee in the sweat soaked jungles of Vietnam, from Khe San to Saigon... Anywhere will do. REAL Americans died in all those jungles. There was no playbook that told them what was next, but they knew what flag they represented. When they came home, they were protested as well...and spit on for reasons only cowards know.
Take another knee in the blood drenched sands of Fallujah in 110 degree heat.. Wear your Kevlar helmet and battle dress...Your number won't be printed on it unless your number is up! You'll need to stay hydrated but there won't be anyone to squirt Gatorade into your mouth. You're on your own.
There's a lot of places to take a knee. Real Americans have given their lives all over the world. When you use the banner under which they fought as a source for your displeasure, you dishonor the memories of those who bled for the very freedoms you have. That's what the red stripes mean. It represents the blood of those who spilled a sea of it defending your liberty.
While you're on your knee, pray for those that came before you, not on a manicured lawn striped and printed with numbers to announce every inch of ground taken...but on nameless hills and bloodied beaches and sweltering forests and bitter cold mountains... every inch marked by an American life lost serving that flag you protest.
No cheerleaders, no announcers, no coaches, no fans...just American men and women...delivering the real fight against those who chose to harm us...blazing a path so you would have the right to "take a knee."
You haven't an inkling what it took to get you where you are; but your "protest" is duly noted.
Not only is it disgraceful to a nation of real heroes, it serves the purpose of pointing to your ingratitude for those who chose to defend you under that banner that will still wave long after your jersey is issued to another...
If you really feel the need to take a knee, come with me to church on Sunday and we'll both kneel before Almighty God. We'll thank Him for preserving this country for as long as He has. We'll beg forgiveness for our ingratitude for all He has provided us. We'll appeal to Him for understanding and wisdom. We'll pray for liberty and justice for all...because He is the one who provided those things.
And there will be no protest. There will only be gratitude for His provision and a plea for His continued grace and mercy on the land of the free and the home of the brave. It goes like this...
GOD BLESS AMERICA!
[Comment on Twitter]
[Back to Top]
---
Fitbit Fits Negate Common Courtesy - September 27, 2017
A little less than a year ago (maybe around November '16) I noticed a marked increase in the "walking" noise and activity of my upstairs neighbors. One night, about midnight, I was awakend to, what sounded to me like, a treadmill. I got on my computer and emailed them about it asking that they observe the neighborhood rules on noise. The apologetic reply was "I just got a fitbit and am attempting to get extra steps." Didn't matter that they had to stomp around [my ceiling] for the bracelets to detect their steps and incessantly walk around their condo to get their "steps-in-for-the-day". Their pasty white skins show that a good outside walk would do them good; not to mention lessen the time they are stomping on my ceiling.
But, this isn't about fitbits or the inability to walk quiety, it's about being inconsiderate, the lack of common courtesy; thinking of others. This me me me selfish society will give time and millions of dollars to disaster relief but fail miserably in the day to day common courtesy to people around us.
This verse comes to mind: "Do nothing out of selfish ambition or vain conceit. Rather, in humility value others above yourselves, not looking to your own interests but each of you to the interests of the others." (
Philippians 2:3-4
) A very hard pill to swallow in today's self-centered society; including me.
As for the fitbit, go for regular walks outside in the fresh air and don't waste money on a fitbit to tell you how fit you are. You might also meet other people with similar interests and you won't be annoying your neighbors with the horse-like walking.
[Comment on Twitter]
[Back to Top]
---
AARP Roadside Assistance May Not be the "Deal" You Expect - August 24, 2017
I always encourage people to "do your own research" rather than rely on one or two sources of information about a topic or product or service. Even then, there is no guarantee that the "real" story is being told BUT we aren't being passive idiots taking things at face value; believing everything we hear or read. Take a look at
this story
on news and information intended to manipulate public opinion.
Case-in-point: As a "senior", I
assume
that AARP is giving me a "deal". It is interesting, and disappointing, that AARP charges $7 more per year than if I go directly to
Allstate Motor Club
(AARP's Roadside Service provider). Even with
AARP's early renew $5 discount
, AARP's cost is still $2 more than going directly to Allstate Motor Club. Yes, AARP's initial sign-up is $49 ($3 less than Allstate) but shouldn't a person receive some reward/incentive to stay with the program?
So, in the scheme of things, this is minor and I could be missing something here. But that's just the point; look into it yourself and not trust anyone except
your
heart and mind. Even the small, minor things can cost you that add up to a lot of money.
By the way, I did report my findings to AARP who responded as follows: "Thank you for contacting AARP with your concerns and suggestions about AARP's cost being more than going directly to Allstate Motor Club. We value feedback such as yours and have taken note of your comments. Your input helps us determine how to enhance our activities on behalf of the majority of our membership and we appreciate your involvement in our decision-making process. We are constantly exploring better ways to serve our members and it is our hope that you will continue to share your ideas, concerns, and opinions with us." And, while they may be blowing smoke up my butt, I encourage taking action to change wrongs instead of assuming nothing can be done.
[Comment on Twitter]
[Back to Top]
---
Football vs. Baseball - April 3, 2017
Watching baseball is like watching water boil.
[Comment on Twitter]
[Back to Top]
---
My Special Homemade Concoction for Deodorant and Toothpaste (and Bug Repellent?) - April 2, 2017
I have experimented with several homemade mixtures for natural alternatives to commercial personal care products such as toothpaste, mouthwash, deodorant, shampoo and bug repellent. My most recent attempt for a single product that I intend to use for toothpaste and deodorant appears below:
One Part Coconut Oil
Two Parts Natural (without aluminum) Baking Soda (sodium bicarbonate - not baking powder)
Essential Oil(s)
[3-4 drops per ounce of the Coconut Oil/Baking Soda mixture]
Warm the coconut oil until it is soft enough (not completely liquid) to easily stir/mix in the baking soda. Stir until the mixture has the same consistency throughout. Add, and stir in, the Essential Oil(s) for your desired fragrance/taste. Occasionally stir to make sure the ingredients do not separate until the mixture becomes thicker as the coconut oil begins to harden. Let stand until the mixture hardens to a thick paste.
Use about a pea-size amount under each arm or (maybe a little more) on your toothbrush.
P.S.: With the right Essential Oil(s), this concoction can also act as a
mosquito/bug repellent
.
[Comment on Twitter]
[Back to Top]
---
Dear President Trump - March 27, 2017
Dear President Trump:
I believe you have the abilities to make positive changes to the U.S. government and improve this country and the lives of its legal citizens. To prove me, and the millions of others who believe in you, right, would you, please, consider the following suggestions?:
- Speaking to us, hearing your voice and seeing your face, instead of tweeting, helps us better understand your intentions and actions.
- Responding to critics only fuels their incessant chatter, flooding the news with more trash than usual.
- Working with the other political parties helps break down walls to tackle the challenges we face with cooperative and timely resolutions.
- I prefer to read the news instead of listening to the
droning
"
talking heads
" media. But, unfortunately, they have to pay their bills too and are here to stay. You have used them in the past, to further your agenda and you can also stop making you their agenda.
- Appointing someone to publically communicate your thoughts and ideas will allow for greater attention to your tasks at hand.
May God bless, and impart His wisdom to, you.
Yours Truly.
[Comment on Twitter]
[Back to Top]
---
Throw Money At It, and It Will Work. NOT! - March 25, 2017
A typical government approach to a problem is "fund it and it will get fixed or go away". So it is with the recent minimum wage increase attempt in Baltimore City. Let's just give minimum wage earners more money;
enabling
them to stay in a minimum wage job instead of encouraging them to better themselves to higher-paying jobs. Funding training programs to help people improve their life SKILLS is far more effective and better for them and the community than to just give them money to stay where they are in their stagnant lifestyle. This also affects employers who could go out of business or move to a more business-friendly community due to a hike in minimum wage.
"Give a man a fish and you feed him for a day; teach a man to fish and you feed him for a lifetime."
[Comment on Twitter]
[Back to Top]
---
A New Political Era; Clear the Dead Wood - March 24, 2017
President Trump was elected, I believe, because the majority of Americans wanted a drastic change in government, the elimination of "politics" and the reduction of government control over their personal lives. They got what they wanted. He is not a politician. He is a mover and shaker. Unfortunately, he is not the best communicator. But "old-school" politicians in congress are desperately bucking him for fear of their "jobs" and their hurt feelings. They should fear their jobs and put on their "big-boy pants" to handle the delivery method. They want to control our lives because they think they know what's best for us instead of us thinking for ourselves. The people don't want the "old-school" politics to continue. The people want change but the politicians do not.
Trump is moving forward with his campaign promises but removing the dead wood from politics is imperative if a new form of government is to move forward with him. Voting for the same "OLD" people must stop. Vote them out and "new-thinkers" in.
Ronald Reagan was
purported
to say
"Government is not a solution to our problem, government is the problem. ... Government does not solve problems; it subsidizes them."
[
Video
] and
"Man is not free unless government is limited"
.
It is said that you cannot put new wine into old wine bottles because the old wine bottles will burst. We must get rid of the old wine bottles so that we can reap the benefits of this new wine.
Burn the ships
. Clean out the old, dead wood (politicians)! And,
Frequently Change Politicians and Diapers for the Same Reason.
[Comment on Twitter]
[Back to Top]
---
ALL Lives Matter - February 26, 2017
My parents religiously (no pun intended) took us kids to church with them. One song pops into my mind every time I hear the rhetoric or see a sign reading "________ lives matter";
Jesus loves the little children
. When did one life start to mean more than any other life?
Dare Greatly.
back to top
---
Justice vs. Hate - February 22, 2017
Example: A Mexican (non-U.S.) citizen crosses the Mexican/U.S. border illegally: Is this a crime? Yes. Is it a hateful act to deport that person? No. They are a criminal, first for violating customs regulations and, second, to steal, from legitimate American citizens, a job and other resources afforded only to legitimate American citizens. Why is the so difficult to understand? Why is justice interpreted as hate?
I have many friends who were not born in the U.S. who, legally, took the correct path to enter the U.S. and followed the proper procedures to become legitimate U.S. citizens. I am very proud of them to do that and they are very proud to be called U.S. Citizens.
This is just one example of how people have twisted views about justice and hate. Hate has no good reason. Justice has a reason. Emotions confuse the facts. We can't function on emotions (boo hoo); they are too fickle. Get back to enforcing the facts and the laws.
back to top
---
Maybe Trump is perceived as a failure by a public "conditioned" by decades of weak politicians and biased, manipulating media? - February 17, 2017
Could it be that the general public views President Donald Trump's actions, since taking office, as being radical and flops because the general public have been so conditioned by decades of shifty, but weak, politicians and a
biased, manipulating media
? Certainly, the President's methods of action are very poignant and lack finesse; something people are not used to from typical, smooth-talking politicians who have the ability to say absolutely nothing in an hour speech, making the general public seem like they are sincere and know what they're talking about. Maybe the media, blindly assumed by the public as being trustworthy, are not providing objective, disinterested, balanced reporting but are powerful and frequently have the upper-hand in defining the news to their benefit. Maybe they are an enemy worth scrutiny and distrust.
President Donald Trump's transparent directness and take-charge demeanor makes him look and sound like a scary man. He lacks "soft skills" (PUKE!). Thank God for people who actually say what they think instead of being "politically correct", afraid of hurting someone's feelings. But the pantie-wastes of the past have made the public pantie-wastes themselves. We have trouble grasping the kind of leadership this country so desperately needs to recover from its lethargic and apathetic political history and the media is eager to step in and use that weakness to manipulate "public" opinion. Decades of weak leadership, bowing to countries bent on our destruction, caving to immorality and perceived "entitlements", manipulative media; this country has become the
metaphorical
frog being boiled alive without even knowing it
. Or, as someone so eloquently put it, we have become so accustomed to the
flatulence
of politicians and media, we no longer notice the
stench
. Our
skin has become very thin
and our
backbone has turned to rubber
.
By far, I am not saying that President Trump is our savior. He was not my first choice. But, maybe, our Savior is using President Trump to strengthen this country in a way people can't conceive and, certainly, not the way we would like it.
For just a few minutes, when unforeseen circumstances flip life on its end, change the normal thought process. Lose the stereotyping and the prejudice and look at it from another angle. Maybe it's a change for the better; inconceivable during life's normal routine.
back to top
---
Stock Market Trading with Capital One - February 15, 2017
After reporting my Stock Market gains/losses while doing my 2016 taxes, I discovered an option I love that some online brokers offer; automatic importing into my tax preparation software. If my broker didn't have it, I would have to manually enter the data which would be a pain. Etrade worked great to import but I still don't like their trade fee of $9.99 and Capital One's $6.95 trade fee is better and offers the tax import feature and seems to be the least expensive trade fee of all the stock brokers that offer the tax import feature. There are brokers with cheaper trade fees but they do not offer this tax software import feature.
If you are into trading in the stock market, take a look at
Capital One Investing
. At the very least, inquire about the broker offering this feature and if it works with the tax software being used.
back to top
---
It used to be "quieter out there" before everything got amplified - February 10, 2017
I watched the TV series "Elementary" (Season 2, Episode 7) where Sherlock Holmes makes this statement in his addiction group. It clearly put into words how we are bombarded by noise; not just sounds but information noise and busyness noise. "Quiet" is not a word that can be applied in today's world. Referring to a good many of my posts on to topics of noise and a spastic world (
One thing; just one thing,
Give Me a Bigger Mute Button,
Protest Something That Actually Matters and
Chronic Anxiety and Depression), I have made many references that we do not know how to reach a state of quietness and really relax. I think this contributes to ever-increasing occurrences of terrorism and grand acts of violence.
While politicians, the military and law enforcement professionals work to control the implements of violence (guns and bombs), few, if any, seem to be focused on the root cause; the inability to find peace and quiet in our minds. And, while yoga and other forms of meditation may help, the rejection of society's noise-makers may be our best salvation from, eventually, going insane.
It's been said that people are afraid to be quiet because they do not know how to enjoy their own company or are afraid of what they may hear, or not hear, in their minds.
Turn off the TV, the computer, the smart phone. Get away from the senseless chatter, traffic noise and crowds. Hear what you've been missing.
back to top
---
With all the hate mongering in this world, do we need more? Can we heal and not hurt? - February 8, 2017
When
public officials propagate racial language
, they do a disservice to their constituents by keeping racial tensions alive. And assumptions, which can cause much misunderstanding, should not take precedence over facts. This particular (new) Baltimore City Councilman appears to be pulling a "Trump" by using social media, hiding behind his keyboard, to express his views rather than facing the public to make inflammatory statements that do not heal but hurt race relations. Maybe he's trying to make a name for himself. Maybe a less caustic presentation could express his concerns without inflaming racial tensions; providing alternate development solutions, not just lip service, instead of blasting those who are actually taking action.
Companies are in business to make money and grow, just as employees get a job to better their lives. So, when a company makes a business decision, it's usual intent is to make money, not to attack a particular group of people. In this case, the community development project will produce jobs for all people in the community, encouraging a multi-cultural environment, not segregating the community.
Racist remarks, by any race about any other race (including their own) only serves to keep racism alive. Let's stop this!
back to top
---
Sometimes A Push Is Necessary to MAKE Dreams Come True - February 4, 2017
PENDING COMPLETION
Job loss, or any unexpected life-changing event, need not be a time of confusion, doubt and fear
IF
it is realized that this is a fickle and fragile world we live in and, realizing that, we are always making alternate plans to prepare for what we don't see around the next bend in our lives. After all, that is the theme of this web site. So, Bye Bye, LM; I ain't a gonna miss ya (only the personal, friendly relationships I've made there). Hello life, welcome back!
back to top
---
Old Senator Sticks Big Nose in Airline Business - February 1, 2017
Another Congressional boob, who's been in congress far too long (19 years), New York Senator Charles Schumer, sticks his nose where it doesn't belong; in the business of doing business. This isn't a law-worthy situation but, because he has nothing better to do, he will make something out of nothing. That's what old politicians do to make it look like they are actually worth the space they occupy in DC.
While there are actual serious humanitarian problems in this country, these congressional loads take aim at legitimate companies making legitimate company decisions like
charging for the use of overhead bins on passenger jets
. Quite frankly, it's none of government's business how a company does business as long as it is legal. And, it is legal for a company to implement ways to improve their income. This may not be the best way for an airline company to do that but their passengers will let them know by going to another airline. That's how companies compete; one company makes a bad business decision and another company steps in a does the opposite. It's a BUSINESS thing, not a GOVERNMENT thing.
And, whose is the boob who went to other boob with this problem? This is how government squeezes in on our personal lives; the public thinking that government is their savior. This is why taxes get higher; because the public wants government to do everything for them.
Keep the government out of my personal life and out of business matters. And
get rid of these old farts in congress
.
back to top
---
Chronic Anxiety and Depression - January 28, 2017
For those who have never experienced this, here is articulate
Andrew Solomon
to help explain.
back to top
---
Protest Something That Actually Matters - January 25, 2017
I'm always amazed how much drama people can manufacture from the least important things; making the proverbial mountain out of a mole hill (ant hill, more like it). I see it at work, I hear it from friends, but the most obvious is the past presidential election. I'm not exposing who I voted for; it doesn't matter. But many people feel their world will come to an end because of who is in office. I have to say that, in the decades that I have voted for U.S. presidents, I am still here, the country is still here, and nothing drastic has happened relating to results any of my former presidential elections. They are here and gone in 4-8 years.
Frankly, when people start talking politics with me, I point them to CONGRESS, not the president. Generally, the president can't do anything without congress approval. The president can create and sign executive orders but CONGRESS can (if they choose) take steps to overturn any executive order or decision by the president and, even, go as far as to impeach the president if the president gets out of control. It's the people in congress that should be the ones to look out for. They can stay in office until they die drafting all kinds of meaningless and expensive bills that hit my wallet while the public pays no attention to them.
Anyway, my thought is that there are far more important problems in this world to protest and take action against like children starving in our own country, child trafficking, drug trafficking, killings on our streets and many more real issues. So, let's not invent problems and let's protest, and take action on, things that have a real impact on the lives within this great country.
back to top
---
Climate Change vs. Global Warming - January 7, 2017
I propose that "global warming" is a farce and that the world climate is transitioning. Just as the North and South Poles will, eventually, swap places, I believe Alaska (cold) will become the new Florida (warm) and Florida (cold) will become the new Alaska (warm). But is this climate change/global warming thing as scary as is being presented to us? I say that feeding the poor and many other humanitarian issues are far more important. Never assume that people actually know what they say and that what they say is fact. Do your own research.
Take a look at this
"Cool It: The Skeptical Environmentalist's Guide to Global Warming" trailer
for a different perspective; a "clear-eyed and common sense-ical" (The Austin Chronicle) documentary that challenges the scare tactics of the green movement" and why the Paris Climate Treaty doesn't solve Global Warming.
back to top
---
Give Me a Bigger Mute Button - November 30, 2016
This past Thanksgiving, I went to the homes of family and friends. I came away feeling more anxious than ever before. I'm sure it's my age that accounts for most of my anxiety but I also feel the world is moving much faster every year. People seem to be in such a hurry to get things done and want so much to be noticed that relaxation seems to be a thing of the past.
Noise! Television commercials have loud, annoying "music" and spastic motion to get attention. Real-life group conversations are loud, meaningless and everyone speaks fast so they can get a word in edgewise. Traffic with loud, blaring music and noisy engines and mufflers to say "look at me" is nearly enough to make want to turn in my driver license.
When a TV commercial starts playing, I grab my remote and hit the mute button. Unfortunately, the button isn't that obvious so I always have to look for it and hit it several times before it mutes. Most times, I just turn down the volume instead of hitting the mute button. This, combined with my anxiety experiences this past holiday, had me dreaming of a giant mute button I could carry with me and press any time things got loud or spastic. I'm sure I would use it quite often.
back to top
---
Frequently Change Politicians and Diapers for the Same Reason - November 9, 2016

Yesterday's Presidential election resulted in Donald Trump being the next President of the United States. Honestly, I'm not as happy that HE won as much as I am the SHE didn't. I am thankful for her encouraging exit speech. But I hope that neither she nor Bill
ever
run again for any political office
ever
again.
I am tired of career politicians who sit on their fat butts making ridiculous laws trying to control people and giving my hard earned money away to those who don't work or pay taxes. Do your research and you will find that
taxpayers are in the minority
. That means most people in the US are being supported by a fewer number of taxpayers. Why? Because we have politicians who don't work; giving away taxpayer money to people who don't work.
The founding fathers of this great country were, by and large, working people, not politicians. They rebelled against political tyranny. They did their political duties and then went
back
to
work
. So, while Mr. Trump is a billionaire, he is still a "working" stiff like me and not (yet) one of the political loads sitting on their fat butts in Washington. Among other things, I am hoping for a major mindset change to even out the taxpayers-to-non-taxpayers ratio. The words "career" and "politician" should never appear together. Go to work, slackers. And for those who are still morurning over, or protesting against, the voting results I say "grow a pair and get over it".
back to top
---
Betty - October 12, 2016
I visited an old friend today whom I had not seen for a very long time (my fault, sad to say). Her name is Betty and she is over 90 years old. Betty's grandson called and told me she was not doing well and may not be alive much longer. When I arrived, I found this frail, little lady slumped over to one side of her bed. I called her name and her sunken eyes opened. I asked if she knew me and she said "no". I told her my name but she couldn't remember. I tried to describe some memories we had shared but nothing helped her remember me. I helped sit her up in bed so she wasn't slumped over and she said that was much better. I asked if she was hungry and she said "no". I asked if she was thirsty and she said "yes". I asked if she wanted a beer and she said "yes". So her daughter brought in a can of beer with a straw and Betty took a sip and said "that was good".

Betty is the strongest frail person I have ever met. Among many other sicknesses and injuries, she broke her neck at age 91 and recovered unscathed. Betty was always a quiet little lady (when I was around). To me, she lived life as it came without much fanfare or personal interaction, watching TV, reading her newspaper, putting jigsaw puzzles together and washing the dishes after every meal. She liked beer. When I would visit, she was always sitting in the living room reading or working on a puzzle. I don't ever recall her being anywhere else; not locked in her bedroom with the door shut but always where the action was even though she didn't actively participate. She rarely spoke unless spoken to. I took her and her grandson to my Thanksgiving Day dinner one year and I still have photos of her watching as the rest of us played games.

Some people in this world are not as social and interactive as others or as others think they should be. Some quietly watch and contribute their attention (which many others want). They are not the center of attention; they don't want it, like most, but they give it freely. They do not Tweet every step they make but they will listen about the activities of others. Most likely, we won't ever notice the Bettys in this world.
During my conversation with Betty, she told me she was lonely. I made a suggestion about being moved to the family area and she said "that would be nice". See, the Bettys of this world want to be a part of it; in a quiet way that contributes as much to this world as the most activity-filled person in it. They are as much a part of it, and necessary, to make up this big, diverse wonderful world we live in. Not wanting for much except watching and hearing others around them, reading a newspaper, working on a puzzle, watching Judge Judy, washing dishes and drinking beer.
On Sunday, October 23, 2016, Betty's soul departed this earth at the age of nearly 95 1/2.
I will miss you, Betty!
back to top
---
One thing; just one thing. - October 2, 2016
This is a restless world and people are more whacked out than ever before. There are too many options and a mad rush to do everything, fearing we'll miss something. The media brainwashing overload says that we need it all and need to do it all. There are demands from others to do what they want. This ends in frustration, depression and emptiness because they couldn't be done. This concept is presented well in the movie "
City Slickers
" where the conversation goes something like this:
"You know what the secret of life is? No, what? One thing; just one thing. You stick to that and everything else don't mean shit. What's the one thing? That's what you gotta figure out."
Then the argument comes that "I'm trying to figure it out so that's why I'm doing it all." And the topic of patience is presented. Because of the mad rush to find that one thing, adequate time and attention isn't given so that something will actually stick. Before giving it a real chance, boredom sets in too quickly and we're off to the next thing. Stop the pursuit of
everything
for a while, focus and give time to an interest, and find the "one thing" (
your passion
) that causes joy, peace and fulfillment.
back to top
---
The Future of Social Security for Millennials and Beyond - September 30, 2016
What is the Future of Social Security?
Whatever you might
want
to believe, it is strongly suggested that Millennials and Beyond start, as quickly as possible and stay diligent, to build their own personal retirement nest egg. First of all, Social Security, from the beginning, was never meant to be the only source of funding for retiring generations. It was meant to supplement it. Given the financial condition of the US government, trillions in debt, how can anyone say with a smile, "everything will be fine"? To say that is stupidity, ignorance or drugs talking.
Never, never, never, ever rely on anyone else, especially the government, to take care of you. If you don't take care of you, you are destined to forever grovel at the feet of someone else, IF anyone else.
Start doing your research into saving,
now
, for your
financial future
and having a
"Plan B"
if employment takes a nose dive. While there is some optimism for the future of Social Security, don't bet on it. The ONLY ones you can trust to take care of your future are GOD and YOU. To do nothing is to guarantee a bleak financial future. Save now with
anything
you can afford. Once started, you'll be encouraged to continue,
diversify and do more research as you see your savings grow.
back to top
---
Thinking Outside the Box for Emergencies and Survival - September 29, 2016
I spend a lot of time on the web reading blogs and other publications about survival and emergency planning; people sharing their own ideas and improvisations with the world. Honestly, some things I have read are just crazy to me. But, when I wrote my last posting about the
Seaview 180° Snorkel Mask as Pandemic or Gas Mask, I realized that my imagination is expanding because of those who have published their crazy (and not-so-crazy) ideas. I don't see something only for what it actually is but what it
could
be. When I saw that mask, I saw it as an alternative to an air filtering mask, not just the underwater snorkel mask. When I see a vine in the woods, I now see cordage. When I see bugs, I now see a food source. When I see plants, I now see food or medicine.
No one can prepare for every variation of every situation. In an emergency or survival situation, I may not have stored the proper tools or supplies for that particular event. In that case, I will need to improvise with what is available to me. The best tool I can have in any situation is my brain; to recall what I have learned and use it in a way that will improvise a solution to the challenge I face.
back to top
---
Full Face Snorkel Mask as Pandemic or Gas Mask - September 28, 2016
or
build your own from a 2-liter bottle
Recently, while I was perusing the web, I ran across an advertisement for a
Full Face Snorkel Mask
used for underwater swimming/diving/snorkeling. Now, at the risk of having many think that I have gone "over the top", my prepper instincts kicked in when I first saw this thing. As a matter of fact, I did not even think of the water when I saw it; it seemed like the perfect make-shift gas or
pandemic
filter mask. It looked like a gas mask except that it had this
thing
(the snorkel) sticking out of the top.
Just like a conventional underwater snorkel, the mask's snorkel controls the intake and exhale of air, but the mask covers the entire face, protecting the eyes, nose and mouth and allowing unrestricted breathing from the nose and/or mouth. A rubber gasket, around the edge of the mask, seals the face inside, keeping water out, providing a water-free-eyes view of the diving experience.
Obviously, when I blocked the snorkel hole, I could not breathe; duh . . . just checking. In a hypothetical gas/pandemic mask scenario, the snorkel, or only the hole at the top of the mask where the snorkel attaches, could be covered with a surgical mask [material], or 2 surgical masks with
activated carbon (charcoal)
sandwiched between them, to provide a limited use full-face, air-filtering mask. When I tried this, airflow was slightly restricted but I was able to breathe. Someone with claustrophobia anxiety disorder could have more serious breathing problems. Sorry, I did not take it out for a test drive to see if it works as a gas mask. I do not have any tear gas and my fires, usually, produce little smoke, but I did confirm that it does what it is intended to do under water; a very cool experience.
I found these, used with very minor wear, on
eBay
for less $25 each (free shipping, of course). They can also be imported from Asia, new, for around $35 each. New, retail price is $45 and up depending on the retailer. There are at least two sizes so be mindful of that if you decide to purchase. Since they were marked as "used", I washed them with antibacterial soap and wipes, inside and out, before use but I would have done that even if they were new.
So, if a full-fledged gas mask is not in your budget, and you do not want to
build one from a 2-liter soda bottle
, consider a Full Face Snorkel Mask. In a true pandemic situation, all used protection equipment should be destroyed so this might not be a cost-effective use of the product but in a true emergency, safety is paramount to cost.
Here are some YouTube videos on DIY masks from bottles
.
Emergency planning is mostly about education and developing a think-outside-the-box view of what most would consider obvious. So, while you may not go rushing out to buy one of these for the purpose mentioned here, you now have a concept that an "obvious" snorkel mask might be a tool to consider for another purpose in an emergency situation. As with all tools and equipment, test before it is necessary to use them.
[Comment on Twitter]
[Back to Top]
---
Blame it on someone else, will ya! (the HPV STD) - September 7, 2016
I'm disgusted with the recent commercial, by Merck, on
HPV
. "Did you know, Mom?, Dad?". Let's not overlook the fact that people are responsible for their own actions. If people don't share certain body parts and fluids with others, they won't contract STDs (Sexually Transmitted Diseases); "Did you know, Little Suzie?, Little Jimmy?". I feel that parents are responsible for educating their children on sexual abstinence and consequences but NOT to promote and encourage sexual promiscuity by handing out paraphernalia or drugs to protect their kids from being stupid after being warned. Now, if parents want to shirk this responsibility and allow their kids to act like uncontrollable animals, I guess Merck is an answer. But don't blame it on someone else.
Click Here
to hear about the STD HPV and other Sexually Transmitted Infections (STI)
Merck drug company shouldn't be using parental guilt to sell more Gardasil shots; that's just bad business. Try educating parents instead of giving them the shaft (no pun intended).
My point is that people rarely accept the responsibilities for decisions they make or things they don't do. I am where I am in life, because of what I have done or not done. Yes, I have had some negative influences that affected my judgement but, in most cases, I have identified those things and tried to correct them. I didn't blame others. It's said that when I point my finger at someone, I point 3 fingers back at me.
So, I say, own up to where you are and quit blaming others or trying to make them feel guilty for one's own stupidity or omissions. If you want better, make it happen yourself.
[Comment on Twitter]
[Back to Top]
---
The Dollar Store Is My Friend - September 4, 2016
With my shift to a
Conserver Lifestyle
and "Needs vs. Wants" approach to buying, I have a new-found friend; the Dollar Store. These types of stores have different names, depending on where you live, but each item in the store is $1.00. These stores buy discontinued, B-rated or near-expired goods in mass quantities. Because of this, they get them cheap and can sell them cheap.
Now, it's doubtful that you will find your "favorite brand" and, if you do, it may be near its expiration, but part of being a Conserver is being a good shopper. Now and then I have found cheaper items in my regular grocery store or Walmart but, generally, this is my go-to place for cheap stuff that will go down the drain or in the trash anyway like shave cream, after shave, razor blades, toothpaste, cleaners, laundry detergent; you get the picture. And, chances are, the next time I visit, the brands that were there before, won't be there again. I don't recommend buying ingestibles (things you will eat, swallow or drink) unless, (1) they are not expired and, (2) you intend to use them before the expiration date.
Unless you have money-to-burn or
need
that expensive perfume or cologne, I highly recommend these types of stores to save money.
[Comment on Twitter]
[Back to Top]
---
Surviving the Urban Jungle - August 24, 2016
Urban environments present their own unique challenges when it comes to survival… but if you arm yourself with these "street survival skills," you'll be equipped with the knowledge you need to survive.
Remember, criminals prey on the unsuspecting and the weak. Don't become a victim. Prepare yourself now!
Here are some tips to get you started.
PREPARATION:
1. Sharpen your Senses on Situational Awareness - Paying attention to what's going on around you; the sights, sounds and even slight changes in your environment, can help keep you safe from attackers and other threats.
2. Learn How to Defend Yourself - Take a self-defense and refresher courses. If you decide to carry a weapon (gun, knife, etc.), learn how to use it effectively.
These 10 tips to break away from a mob/riot/looting situation:
◾ Stay calm and keep your emotions in check
◾ Stay on the sidelines and back away slowly
◾ Try to blend in with (dress like) the croud
◾ Stay away from the leader(s)
◾ Avoid confrontation
◾ Walk, don't run
◾ Don't stop moving
◾ Watch your footing
◾ Keep your hands up by your chest
◾ Get inside and stay there
◾ Keep your doors and windows locked
◾ If you're caught in your car, shut and lock your doors and windows, stay calm and slowly drive from the area when you can
Excerpts from
http://survivallife.com/street-survival-skills
See Also:
Guide to Personal Safety & Security
back to top
---
Survival Tips From The Great Depression - August 24, 2016
Growing up in such great hardship equips one with mental toughness and the skills to survive almost any situation.
Here are 13 survival skills we can learn from those who grew up in the Great Depression.
1. Reuse, Reuse, Reuse - Scraps of fabric, wrapping paper, containers such as pill bottles and tons of other items we might consider trash can actually be reused and re-purposed. If you think something might be of use later, don't throw it out.
2. Use Meat Extenders to Make Meals Stretch Further - Use "fillers" such as oatmeal or lentils to bulk up meat dishes and make them go a little further. This is also a great way to make your meals a little healthier.
3.
Make Your Own Toiletries
- Toiletries such as soap, shampoo, toothpaste and mouthwash can be made at home for a fraction of the cost.
4. Don't Pay for Anything You Could Do Yourself - The convenience of hiring someone to mow your lawn, change your oil or clean your house might be convenient, but you're really just throwing money away. Save money by doing it yourself, and enlist the kids to help.
5.
Grow Your Own Herbs and Vegetables
- Growing your own food is not only a rewarding and healthy hobby; it will save you hundreds of dollars every year.
6. Buy Generic When You Can - From clothes to food to cleaners to medication, name brand doesn't always mean better. Do your research, and buy generic.
7. Just a Dab Will Do - Believe it or not, most of us are using too much soap, shampoo and laundry detergent. Our grandparents learned that "just a dab will do" — any more is a waste.
8.
Clean With Vinegar
- Vinegar is an amazing natural household cleaner. Use it for everything from cleaning windows and mirrors to deodorizing drains.
9. Learn to Sew and Mend Your Own Clothes - Sewing your own clothes is fun and will save you tons of money, and knowing how to mend them yourself will allow you to get a lot more use out of your clothes.
10. Reuse Containers - Tubs like the ones butter or sour cream are sold in can be washed and reused for a multitude of purposes. You can even make your own "miracle safe" out of an old mayonnaise jar.
11.
Raise Animals for Food
- Even if you don't have land for large livestock, smaller animals like rabbits and chickens can be raised in your backyard and killed for food.
12.
Learn to Preserve and Store Food
- Canning and storing food for long-term use will save you money and keep your food from going to waste.
13. Cherish the Time Spent with Family - Times of hardship have a way of bringing us together, and cherishing the time spent with your family will make the hard times seem just a little better. Even if SHTF, staying close to your family — physically and emotionally — will give you hope and comfort no matter what happens.
Excerpts from
http://survivallife.com/great-depression-survival-tips
back to top
---
TMI can lead to IDT
TMI (too much information) can lead to IDT (identity theft).
I recently visited a family member's genealogy web site and found my full name and birthdate out there! Fortunately, this error was corrected.
I'm amazed that people still think exposing this kind of information can't be used against them or the people whose information is put "out there". Companies spend millions of dollars protecting their customers while those same customers spill the beans about themselves and others on social media. A person can be robbed of all of their money, assets, and even their name by doing this. I'm blown away by those who share their full name, birthdate and photos on these Social sites, not to mention a blow-by-blow description of where they are and what they are doing so someone can break into their home while they are away. Seriously, are people that lonely and desperate for attention that they need to tell the world their business hoping that someone will actually care? Like the cell phone talker on a bus (or any public place) blabbing their business to the world; duh! I'm not sure if they are just rude, ignorant or need to have their business aired to sound important because of low self-esteem.
Those who actually care already know what's happening because, well, they care. Those who don't care, really don't care. So, blabbing to the world is a waste of time while improving the chance for ID theft.
Also, research the term
Doxing
(or "doxxing"). If your
personally identifiable information
has been placed on the internet, without your consent, or remains there after you have given notice to remove it, it may be illegal and subject to legal action under a federal, state or local
Publication of Private Facts
law.
Not keeping personal information and activities private can have dire consequences.
Personally identifiable information
(PII) on a web site or facenovel or twitbird or wherever else on the internet, should be removed. It is wise to
research rights and liabilities
before posting PII otherwise a major loss or legal action could be the result.
Suggested Readings:
How Social Media Networks Facilitate Identity Theft and Fraud
and
5 Ways Oversharing Can Lead to Identity Theft
[Comment on Twitter]
[Back to Top]
---
In Tune With Dangerous Times
I am not a fan of "The News". I consider the majority of it depressing and irritating. I have enough of that in normal everyday life. Unfortunately, if I am to be prepared for times ahead, I need to be in tune with the pulse of the world. I can't wear rose-colored glasses, stick my head in the sand or build my bunker thinking the world won't find me. I need to connect to sources of "real" information; information that is fact-based and not rumor-based (although many rumors are based in fact).
I don't believe the mainstream media knows all or is forthcoming with the entire truth and I feel that some of the unconventional news sources stretch the truth a bit.
I encourage reduced reliance on the mainstream media for real information. And, while this site does provide links to
a few independent news sources
, I suggest to
google for fact-based news sources
and listen to
fact-based news radio stations
. If you seek, you will find. I always tell people to do their own research and don't assume that all that is said or printed is true (from any source). I would also suggest that subscribing to any publications of the unconventional nature, may raise a red flag to those who monitor certain activities.
The bottom line is to stay informed with the most accurate, truthful information you can find to be prepared for whatever is brewing in your community and the world.
Suggested Reading:
No Safe Place
[Comment on Twitter]
[Back to Top]
---
The Camping Tent; Reimagined - July 30, 2016
With built-in fans, enhanced venting airflow, pre-entry vestibules, blocking of infrared heat, ultraviolet, and visible light, this is one "cool" tent.
See it at:
http://outbacklogic.com/
back to top
---
There ARE more than 2 Political Parties in the USA - July 30, 2016
If the choices from the "big 2" have finally made you give up your voting privilege, one or more of the other options may appeal to your way of thinking. See the 2016 Presidential Candidates List here
http://www.politics1.com/p2016.htm
.
Regardless of your opinion, consider the importance of never giving up your privilege to vote, whether it's to vote against another candidate, vote as a die-hard party member, vote to keep things the way they have always been, vote for radical government change, vote the way of your conscience or vote for some other reason. Please be encouraged to always vote.
May God help this country in spite of us!
PS: Some parties may not be available to vote for in some states.
back to top
---
Bitter Baltimore City State's Attorney Marilyn Mosby could single-handedly start a riot - July 27, 2016
I was blown away with the total lack of restraint this public official displayed during her news conference after charges were dropped against all of the Baltimore City Police Officers charged in the Freddie Gray death. Her irresponsible and unprofessional words and demeanor could insight civil unrest which, if happens, she should be held responsible.
Watch this video and judge for yourself.
[Comment on Twitter]
[Back to Top]
---
Make A Basic Emergency Plan and Kit
In June, 2018,
12 teenaged boys & their coach went missing in a labyrinth of flooded caves in Thailand
. Their backpacks were left outside the caves before they entered but, fortunately, some of them did take some supplies with them. They were found, alive, 9 days later.
I feel that I'm preaching to the choir most of the time when I start talking about emergency preparation. For those who do, we share ideas, for those who don't, we share opinions. I'm amazed how many actually believe that it won't happen, it won't happen to them or that someone else (like the government; yeah, right) will be there for them. I tell them; don't come knocking on my door expecting a handout when you have done absolutely nothing to prepare for an emergency. Taking basic steps to
document a basic emergency plan
and buy or build your own
one person 3 day emergency kit
"10 Cs"

with you

at all times

is a good start.

[Comment on Twitter] [Back to Top]
---
Venezuela Apocalypse - July 10, 2016
Yes, unfortunately, there are countries where starvation is commonplace. But, until the last few years,
Venezuela
has not been one of those countries where riots erupt for lack of food?
View this video of the real-life apocalypse Venezuela
. Why would anyone think it can't happen elsewhere, anywhere, in the world? Given the "right" set of circumstances, it can. This is why this web site, and many others like it, exists to enlighten and educate on the topic of, and need for, personal preparation.
[Comment on Twitter]
[Back to Top]
---
Isn't "Thank you" enough anymore? - May 21, 2016
The phrase "Thank you so much" makes me ill. As one person describes it "
Thank you so much is becoming way over used and doesn't come off as genuine anymore. It's almost as if everyone were hypnotized into saying Thank you so much instead of the good old Thanks a lot."
Another writes "
Saying Thank you so much seems to have become a cliché, and I personally refuse to say it. I am not one to follow verbal fads."
What happened to just plain "Thank you"? This fad says a lot about the human tendency to follow and conform; a trait that can promote peace or be exploited for
nefarious
agendas.
[Comment on Twitter]
[Back to Top]
---
Economic Concern and Preparation - May 1, 2016
I am, by no means, rich or a financial guru. But I do monitor several that are; one of which is Warren Buffet. With bank interest rates at an all-time low for several years, investing in the stock market seems to be my current best option for a better ROI (Return On my Investment) so I regularly monitor
Warren Buffett's Best Dividend Stocks
and see where my portfolio stacks up to his. When I have the funds (and other factors
jibe
), I try to match those companies he has invested in. But my money should be
diversified
(not keeping all of the eggs in one basket). Not only in the stock market and the bank, but in real estate, precious metals and other investments so if one or more take a hit, hopefully, the others will survive or thrive. You don't have to be rich to be wise with your money.
It is wise to
diversify
and to listen to reputable economists on the health, or lack thereof, of the economy. Two such persons are
Jim Rogers
and
James Dale Davidson
who warn of the coming of
the most shattering financial event "we have ever seen in recorded history."
I try not to make panic decisions when this kind of information comes along, but I don't hide my head in the sand and believe that rainbows and unicorns dominate the earth and sky. I do belive that no one on earth can accurately predict the future, so I do what I can to research and prepare for the worst during any economic condition.
back to top
---
My Impact on the Environment - May 1, 2016
Can I help save the planet for future generations to enjoy? Can I improve the environment, NOW, for me to enjoy it while I am still here? I think yes and yes. I can't do it alone but, alone, I can help. I, probably, won't be as extreme as
"No Impact Man"
but I will make an effort to be more aware of the impact I have on the environment and the future of this planet.
back to top
---
Reducing My Sodium Intake - April 30, 2016
I believe that part of preparing for an emergency is staying healthy. Good eating habits and exercise will help cope, in many ways (physically and emotionally), with an emergency situation. And while I believe this, I haven't been very good at practicing it. I don't "cook" and I "eat to live" and don't "live to eat" so, when it is time to eat, I don't want to spend much time preparing my meals. Unfortunatly, that leads to eating processed foods that are not nutritionally good for me and, usually, with lots of salt. Recently recognizing this, I have started making better choices of my bad foods. While fat and calories are important factors in a diet, my primary concern is sodium (salt) content. 2,300 milligrams of sodium per day should be the maximum intake, says the Centers for Disease Control and Prevention. Without regurgitating the information found at these two links, I encourage you to visit them, consider your health, do more research and ingest less sodium. I'm sure you will feel better as a result.
http://www.livestrong.com/article/474334-the-best-low-sodium-frozen-dinners/
http://lowsaltfoods.com/
back to top
---
John Kasich for President 2016 - April 18, 2016
I've been very disappointed with the political atmosphere for decades and this year, I believe, has been the worst yet. The candidates seem to be more interested in back-biting than selling us on their "plan". Well, for me, this guy has a plan and aligns with my core values which includes supporting the 2nd amendment. While this is not my top priority of values, I believe it is one that best aligns with the goals of this web site. I invite you to take a look at his web site for his plan and position on issues. Whomever you choose, I encourage to you vote and never give up your responsibility to participate in selecting our goverment officials.
back to top
---
Bentonite Clay Warning - April 4, 2016
Bentonite Clay is used by naturalists as a substitue for floride in
dental care
.
CAUTION: Some Bentonite Clay may contain lead which can be fatal due to the risk of lead poisoning. Strongly consult the manufacturer and the FDA to research before using. Stop using products containing Bentonite until you do further research for safety.
back to top
---
Long Term Food Review - Valley Food Storage - Irish Pub Cheddar Potato - April 2, 2016
Good taste. Soup/stew consistancy. Enough for only 1 serving, (not 2) in my opinion, unless additional meal courses are added. Does not prepare in the bag but requires preparation in a saucepan.
back to top
---
Portable Sawmill - April 1, 2016
During one of my favorite survival/homesteading TV shows, I was introduced to the
"Portable Sawmill"
; a chainsaw attachment used to cut planks of wood from a downed tree. Naturally, I bought one without any specific project in mind.
Well, during the major snow fall in February, a 40 feet tall tree uprooted and fell near my cabin. I took a few days to cut up the tree into firewood (and made a stool from the stump) but it wasn't until the last 7 feet of the 10-inch trunk that it dawned on me to make a "bench" from it. So, I assembled my Portable Sawmill, wrenched it on to my 14" chainsaw blade and tried this thing. I was impressed. Now there's nothing left of the downed tree except the memory, firewood, sawdust, a stool and a bench.
Granted, it used lots of gas and chain oil and a ripping chain is highly recommended, but it did the job. Not sure I would use this to build a house, but for small projects, I think it's pretty cool.
back to top
---
Solar Panels - Goal Zero Boulder 15 - New and old - March 30, 2016
One day I got the bright idea to make my pickup truck a rolling solar power station. I purchased a
Goal Zero
Yeti 1250 and placed it in the bed of my truck, installed solar panels in the side windows of the aluminum camper cap, and connected the solar panels to the Yeti to charge any time the sun found its mark on the panels.
On this date, I got the hankerin' to test the panels for functionality. Know what? They weren't working; that is until I moved them so they were not in contact with the aluminum frame of the camper cap. When the aluminum frame of the panel was not in contact with the aluminum frame of the camper cap, the panels worked fine. Why? I don't know. But this I do know; the panels that
did not
work were the new version (SKU 12501) of the Goal Zero (GZ) Boulder 15.
Now, I have this policy that "if it ain't broke, don't fix it" but, for some reason, electrical engineers and computer people can't leave well enough alone; maybe it's job security or boredom, inferiority complex or whatever. I feel that GZ broke a perfectly good product by "improving" it. I have several older Boulder 15s (SKU 32101) and I get a power signal through the windows of my 2nd floor condo. When I purchased the "improved version", not only did they not produce power through my windows, they stopped my older verions from producing power when I daisy-chained the 2 model together.
Now to resume my pickup truck rolling power station story . . . when I replaced the "improved" GZ Boulder 15 with the "old inferior" model, and I installed it on the camper cap, I got power from the panels. Now my plan is working the way I had intended.
Don't get me wrong, GZ has quality, innovative solar products. I have several thousands of dollars of their products. I just think they made a mistake trying to improve something that was already a qualtiy product.
What's the moral of this story? You figure it out. Mine is to stick with what works. If anyone wants to swap my "improved" panels for your "inferior" ones, please contact me.
back to top
---
Survival (Paracord) Bracelet
Take Me To The Survival (Paracord) Bracelet
back to top
---
Credit Card Survival Tool
Take Me To The Credit Card Survival Tool
back to top
---
Long Term Food Review - A-Pack (Ameriqual) MREs
I was gifted with a case (12-pack) of
A-Pack (Ameriqual)
"low-sodium" MREs (Meal Ready To Eat). Each meal comes with the main meal in a pouch, a heating pouch, salt solution (to activate the heating pouch), 2 large crackers (like matzo), 2 large fig bars, pack of raisins, skittles candy pack, a plastic spork, seasoning packets and a pre-moist towelette. Quite honestly, this is a lot of food per meal and they do taste good with seasoning but kind of bland without. You do not need any external heat source to cook these meals; it's build-in, but follow the instructions carefully for using the heating pouch or the meal will not heat properly or the salt (heat activation) solution will drip out.
I have used these on my extended camping trips to avoid time-consuming grocery shopping but I am not a discriminating eater (I eat to live, not live to eat).
There is a 5-year shelf life and the "Assembly Date" is printed on the case and provided on-line prior to purchase.
To find your best price, you can
Google A-Pack MREs
or search on
Amazon.com
.
back to top
---
Generators (Gas - Propane - HHO)
I have long been a fan of Honda and Yamaha products and when it comes to their portable generators, my fondness doesn't diminish. I have owned a Honda 3000 (sold in a packaged deal with a cabin) and now own the Yamaha 3000. Keep in mind that those generators less than 3000 watts, generally, will only have the "pull-start" capability while those 3k and above will, most likely, have both electronic-start (key) and pull-start (as a backup) but there are exception. If weight and portability are concerns, anything above 2k watts may require 2-people to move. The Yamaha comes with wheels but the Honda requires an optional wheel kit if you want better portability. On the rare occasions when I had problems with these products, it was my fault for not maintaining them properly (oil level, filter cleaning, etc.). To determine what appliances you can use, or use at the same time, use this calculation "amps x volts = watts". Like all products, "you get what you pay for". I've tried cheaper generators with similar features only to waste my money . . . a word to the wise. Both run on gasoline but can be modified to run on Propane with kits from
US Carburetion
. It's best to call these folks to ask your questions or discuss your needs. Their web site is a bit confusing but they make up for it in customer service. I have no preference between these 2 generator models and got the Yamaha because I didn't have to install a wheel kit. I've been told it seems quieter than the Honda.
Honda Generator Link
Yamaha Generator Link
Click here to Search for Other Electric Generator Products.
If you are adventurous and mechanically inclined, do some research on
HHO generators
for home and automobile use. Supposedly, hydrogen gas can be made from water to produce heat for many uses including combustion engines, home heat and tourches.
back to top
---
Goal Zero Extreme (Solar Generator) Base Camp Kit
I have owned the kit (no longer available from Goal Zero) for about a year now and use it when camping and for emergency backup at home. So far it has done everything I've wanted it to do.
The kit comes with four 30 watt solar panels, two 33 Amp hr batteries, one 400 watt inverter (which has a 6.0mm female 12V plug and another female 12V cigarette lighter plug, a USB port, and a standard AC outlet). There are also four 3 watt LED Lite-a-Life lights.
The entire system is plug-N-play. The inverter attaches to one of the batteries. You then connect the two batteries together with the supplied cord. The lights are really good quality. You connect the first one to the 6.0mm plug on the inverter. The rest you can daisy chain to the first and spread throughout the camp site and each light has its own hook. The four solar panels connect together and then are connected to the inverter. I have, in the past, used sticks to prop the panels towards the sun and this has seemed to work well. I did just buy a tripod but have not had a chance to use it yet.
While camping I have run between one and four of the 3 watt lights, a CPAP (without the heating unit), a 50 qt ARB frig/freezer (described on another posting - draws less than an amp per hr), a two speed fan that Riverrider told us all about, and recharged my phone all with no problem. Even when it was cloudy the two 350 Power Packs recharged completely. The bad news. I am not an electrician but I don't believe the 400 watt inverter would be large enough to run a full size refrigerator/freezer which would be the primary reason for emergency backup power.
The system is too heavy and bulky to haul on foot. When one of the batteries fail (and eventually they will) you cannot open it and replace the battery inside. You must purchase an entirely new unit. Goal Zero customer service is difficult to deal with. They are not forthcoming with information. Such techniques as "water boarding" and the old plastic bag around the head routine came to mind during my first conversation. I was first told I could replace the battery in the 350 Power Pack only to learn later this wasn't true. Their products are also priced too high.
Now the good news. After I purchased the this Base Camp (of course), Goal Zero came out with the Yeti 1250 (below). Still too heavy. Still overpriced but the inverter is rated at 1200 watts continuous which should be enough to handle emergency situations. More good news, if you shop you can easily find lower prices on their products and usually free shipping. Now that I already have the four solar panels from the Extreme Base Camp Kit I am looking for a deal on just the Yeti. After about thirty minutes on the telephone with their Customer Service people I was told you could open the Yeti (1250) and replace the battery inside with another AGM battery.
New Models of Goal Zero Solar (Yeti) Generators:
back to top
---
Goal Zero
(August 2, 2015)
This is my first time reviewing a manufacturer. I do it because of the multitude of
Goal Zero (GZ)
products I own. They have developed a wide variety of solar products that can be applied to nearly any situation from camping to a full-home solar power solution. The products I own are targeted for camping and brief power outages. Overall, GZ products are innovative and very well made. My disappointments are that most of their cable connections are proprietary (so you have to buy their cables for their products) and, with one exception (the Yeti 1250) the rechargeable batteries, built into their products, cannot be replaced so, once those batteries die, you have a throw-away item. The good news is that the batteries will last for years (generally and based on many factors). If you are looking for solar solutions, include GZ in your search.
back to top
---
Portable Solar Panels for Backpacking & Camping
Going camping? Take Solar Power with you to charge batteries, lights, cell phone, tablet and other appliances. I've owned
portable Solar Panels
for years. For me, the
Goal Zero
(GZ) products are high quality, durable and easily transportable. I have used less expensive competitor products with good results. Do your research to find the ones that suit your needs and wallet. While both of the following GZ models may be out of production by the time you've found this posting, the overall purpose of this posting is to enlighten on the availability of Solar Power wherever you go.
The Goal Zero Nomad 7M Solar Panel with Guide 10 Battery Pack
was my first solar panel, given to me by a friend to pique my Solar interest. This panel is lightweight and can be attached to the outside of a backpack to charge stuff from the sun while walking. You can buy just the Nomad 7 panel without the Guide 10 Battery Pack but you are limiting your possibilities to basic cell phone charging using only the sun. With the Battery Pack you can charge an iPad. This includes the AAA batteries and a 12v adapter if you only have a car charger for your cell phone. There are multiple USB port-types and an LED "flashlight" which is useful in no-light situatiions. The YouTube video is helpful for more details. With only 7 watts of output, for charging small USB devices, this is a good recharging solution especially during camping away from other power sources. A
13 watts version
is also available.
The Goal Zero 12201 Nomad 27M Solar Panel
is a full-size transportable, folding up to about 11" x 15" and about 2" thick. Open, it's about 22" x 30" with and extending pouch to hold stuff and interconnecting poles to make it more rigid when fully open. It is a canvas/nylon material with 8 mini solar panels that are interconnected to produce 27 watts of DC power. Its very design makes it perfect for backpacking. I would, probably, not leave it out in the rain, though GZ claims it is weather proof, but, after all, solar panels are made to gather power from the "sun". This model has the capability of daisy-chaining together (plug in to one another) to increase solar wattage output and each has a USB port to charge a cell phone, laptop, and small USB devices.
The GZ Nomad 27 was discontinued and replaced by the Nomad 20
.
If you are not familiar with the use of solar panels, understand that the wattage output, claimed by manufacturers, is under optimal sun conditions (clear skies, no clouds, direct sunlight). But solar panels do not have to be in direct sunlight to produce power. Any ambient light, including artifical light, can, usually, produce some level of solar power. My personal setup is, usually, far from optimal, nevertheless, both of these models work well to keep my batteries and devices charged.
Recommended Resource:
Camping Checklist
[Comment on Twitter]
[Back to Top]
---
Portable Refrigerator/Freezer
I have owned the 50 quart ARB refrigerator/freezer for over a year now and use primarily for camping. Don't confuse this with one of those boxes that cools stuff thirty degrees cooler than the ambient temperature. This is a real refrigerator/freezer. No more hauling ice. You can make ice if you want. You won't worry if you will have enough ice. No more soggy food because it fell down into the bottom of the chest were the ice melted. The ARB refrigerator/freezer 50 quart model weighs only 53 pounds and can operate on 12/24 VDC or 120 VAC. It comes with two power cords, one for AC and one for DC. It has a built in battery protection circuit so you won't run your vehicle battery too low.
Some of the other features I like:
Digital readout on the front to determine the current temperature and temperature setting.
LED light that comes on when you open the lid.
Drain plug in the bottom which makes cleaning fast and easy.
Lid locks closed to avoid accidental opening.
Lid slides off for easy access inside a vehicle.
Carrying handles.
Quiet operation, I can't even tell when it's on.
Draws less than one amp which is critical when using battery/solar power.
At 53 pounds even an old dawg like me can carry it.
All of the features make it great for camping and during power outages. No, you won't be able to put the entire contents of your home refrigerator in the 50 quart size (ARB does have a 82 qt size) but you will be able to put some food items inside and any medications that require refrigeration.
At approximately $800.00 (depending on capacity) they are not cheap but when compared to other brands, such as Engel and National Luna which offer some of the same features and operate in a similar fashion, they are a reasonable alternative.
Search for Other Electric Cooler/Warmer Products.
back to top
---
Water Bricks & Spigot
Click Here for another informative YouTube video about Water Bricks
I have owned ten of the tan-colored water bricks for over a year. Each brick comes with its own carrying handle and holds 3.5 gallons. This allows me to store 35 gallons of water in case of emergency. They are designed to be stackable (similar to Legos) so they don't take up a lot of floor space. I also purchased one spigot which screws on the container in place of the lid. The openings are wide so you can store dry foodstuffs as well. When camping I take four of the bricks and strap them down in the back of my jeep. They seem to be very durable and so far no complaints.
back to top
---
Long Term Food Review - Wise Food
I requested
free Food Samples from Wise
and here are my reviews:
PRODUCT TESTING:
Camping Product (2 servings - Teriyaki Chicken and Rice)
- Tasty with rice and small bits of chicken and vegetables but nothing to write home about. More like a thick soup/gravy consistency than a normal rice dish. I would add less (than the 2 cups recommended) water, or let stand longer and open (for water to evaporate) next time. It may be enough for 2 servings in an emergency situation if it's the only thing to eat, food intake is minimized and a beverage (water, etc.) is included. I'm approaching this as a "single emergency meal" but it could, certainly, be a side dish to a larger meal.
Long-Term Storage Product (4 servings - Savory Stroganoff)
- This was a tasty product with noodles, onions and freeze-dried beef bits. It might be a bit bland to some who might want to add more spices. In a real-time situation, I would, probably, eat dirt if it came down to filling my stomach, so, I can say it is much better than dirt. Again, I would use less water in the future and, actually, added about 1/3 cup of rice and about 1/3 cup of extra pasta from my storage to make it less runny to a consistency of thick oatmeal. Since I could never be mistaken as any kind of cook, it may be that, as-is, it is made to be a rice dish toping and I just threw it in all at the same time. I would also not be known for my cooking patience. With my 2/3rds cup of additives, it could feed 4 people. Again, trying to envision the conditions under which I would use this product, I consider it an tasty, energy-sustaining meal.
Click here for more information on Long-Term Foods and Storage
back to top