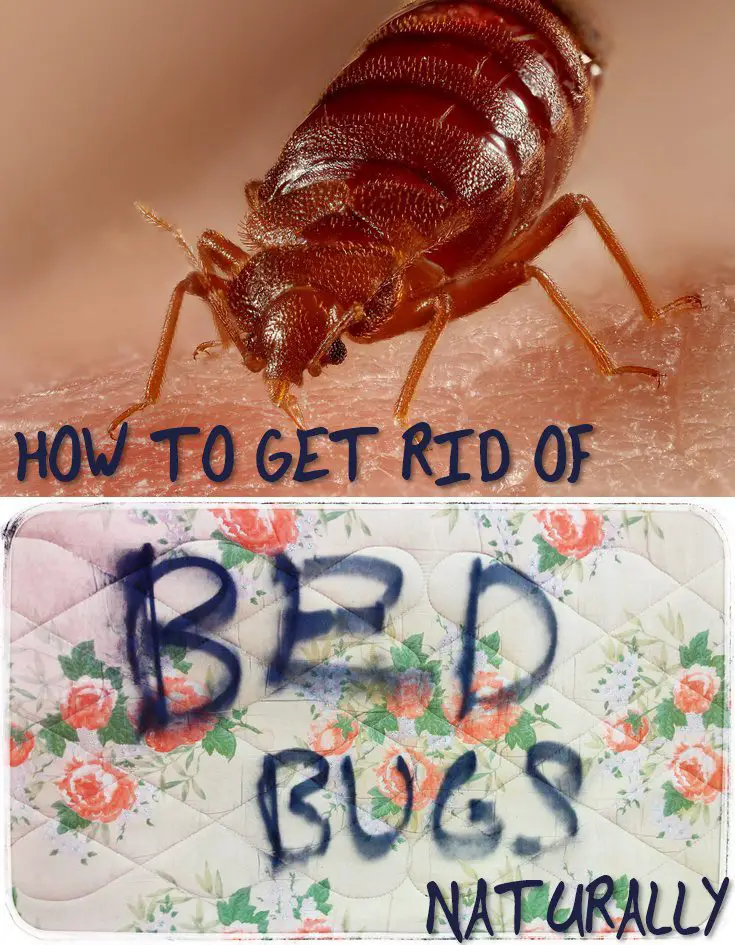 Bed bugs are nasty little creatures that like to hitchhike from public places, garage sales, thrift stores, even houseguests, into your home. They are easily detected if you know what to look for and where.

These tiny redish-brown insects can cause irritation (rash) to your skin by feeding on your blood while you sleep. They come in various shapes and sizes depending on their life stages. They don't have wings and can survive several months without food. Generally, they come out at night and hide during the day. Here are some effective natural steps to take to eliminate bed bugs permanently from your house:
1 - Inspect infested areas to find them including mattresses, under the bed, under the couch, surrounding the living space and other corners. Bed bugs love to hide in cracks and corners.
2 - Use a vacuum cleaner to clean them from your furniture, mattresses, wardrobe, under the couch and other places and corners.
3 - Wash your all fabrics (clothes, bed linens, curtains and other stuff) with hot water.
4 - After washing your fabrics, use your dryer to dry them on high temperature. This process should kill the creature but not the eggs. A female bed bug can lay a maximum of five hundred baby bed bugs during her life period. To kill the eggs use steam from a hand-held steam machine or the steam setting of your dryer when drying your fabrics.
5 - Use tea tree and lavender oil to chase them away (but won't kill them). Bed bugs don't like the smell of both tea tree and lavender oil. Due to its strong smell and taste of these oils helps to keep them away from your house. Spray the few drops of tea tree and lavender oil all around your bed and other furniture. It prevents the attack of bed bugs while you are sleeping. Read how to make a Quick Lavender Bed Bug Spray (4 Drops of lavender essential oil to 4 oz. Water in a spray bottle).